Valeriana lapathifolia
Keywords:
Valeriana lapathifolia, Valeriana lapathifolia Vahl, Valerianaceae, Dipsacales, Guahuilque, Valeriana andonaegui, Valeriana cordata, Valeriana lindaviana, Valeriana parnasiifolia, photos of valeriana, images of valeriana, pictures of valeriana, naturemar
References
Brion, C.; Grigera, D.; Puntieri, J. & Calvelo, S. (1988). Flora de Puerto Blest y sus alrededores. Centro Regional Universitario Bariloche. Universidad Nacional del Comahue. 1988.
Correa Luna, Hugo (1970). Lista de especies coleccionadas en la Cuenca del Rio Manso Superior, Parque Nacional Nahuel Huapi.
Correa, 1999 (1999). Flora Patagonica, parte VI. Dicotyledones Gamopétalas (Ericaceae a Calyceraceae). Tomo VIII. Colección científica del INTA. 536 pp.
Cusato, Leonor (1999). Lista de plantas coleccionadas en el Parque Nacional Los Glaciares.
Eskuche, Ulrich (1999). Estudios fitosociológicos en el norte de la Patagonia. Los bosques del Nothofagion dombeyi. Phytocoenolog¡a, 29(2), 177-252, Berlin-Stuttgart, June 22, 1999.
Eskuche, Ulrich. (2002). Pflanzensoziologische Untersuchungen in Nordpatagonien. IV. Die Wälder des Nothofagion pumilionis. Folia Botánica et geobotánica Correntesiana. Publicaciones del Herbarium Humboldtianum. Fac. de Cs. Exactas y Naturales y Agrimensura, Univ. Nac. del Nordeste.
Ezcurra, Cecilia y Brion, Cecilia (2005). Catálogo de la Flora Vascular del Parque Nacional Nahuel Huapi, Argentina. Univ. Nac. del Comahue, Red Latinoamericana de Botanica.
Faggi, A. M. (1998). Listado preliminar de especies del Parque nacional Los Alerces. Informe Avance. Buenos Aires, octubre 1998.
Ferreyra M. y F. Vidoz (2007). Exploración de la flora, vegetación y fauna altoandinas en el Parque Nacional Lago Puelo. Informe Final. Año 2007
Gomez, Isabel y Gallopin, Gilberto (1979). Estudio ecológico integrado de la cuenca del Rio Manso Superior (Rio Negro, Argentina). III. Las especies vegetales vasculares y sus formas biológicas. Grupo de Análisis de Sistemas Ecológicos (asociado a Fundación Bariloche).
Guerrido, Claudia y Fernandez, Damian (2000). Listado de plantas inventariadas en el Parque Nacional Los Glaciares y alrededores. Información suministrada por LEAPA, Laboratorio de Ecología aplicada de la Patagonia Austral, El Calafate.
Guerrido, Claudia y Fernandez, Damian (2001). Inventario botánico en bosques templados del Parque Nacional Los Glaciares y alrededores, Patagonia.
Landívar, R.F. (1982). Gpque. de 3ra. P. N. Los Glaciares. FLORA - FAUNA - CLIMA. SECCIONAL PUNTA AVELLANEDA. ABRIL 1981 - MARZO 1982. LAN.0440.Z.
Mermoz, M. y Martín, C. (1987). Mapa de Vegetación del Parque y la Reserva Nacional Nahuel Huapi. Administración de Parques Nacionales. 1987.
Pelozo, H. y Arrechea, V. (1984). Informe de recorrida al Ao. Bravo, Brazo Blest, Parque Nacional Nahuel Huapi. Nota No. 883.
Perez Moreau, R. A. (1959). Reseña Botánica sobre el Lago Argentino. Instituto Nacional del Hielo Continental Patagónico. Publicación N° 1. Bs. As. 1959.
Zuloaga, F. O. y Morrone, O. (editores) (1996). Catálogo de las Plantas Vasculares de la República Argentina.
Kutschker, A. (2008). Morfología del fruto en especies de Valeriana (Valerianaceae) de los Andes Australes. DARWINIANA 46(1): 17-35.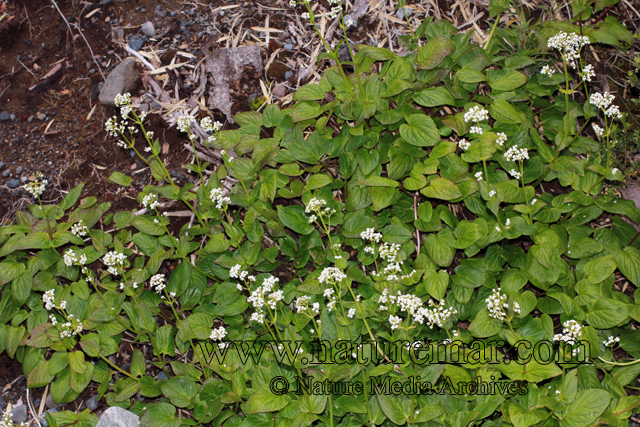 Downloads
How to Cite
Media Archives, N. (2012). Valeriana lapathifolia. NATUREMAR: Nature Media Archives. Retrieved from https://www.naturemar.com/index.php/cl/article/view/vale1