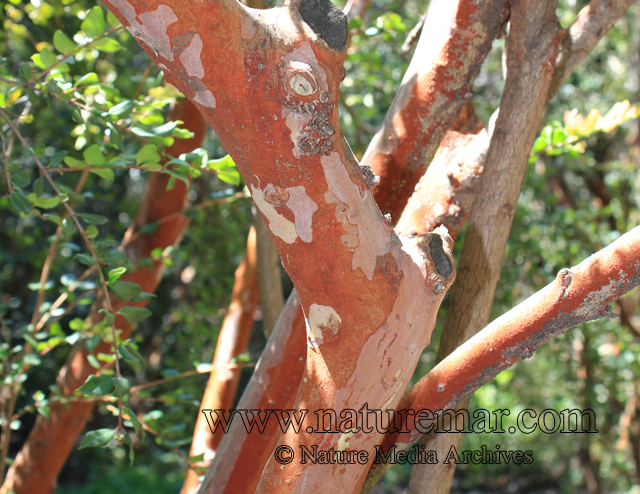 Luma apiculata
Preview
Species native to the sub antarctic forest; in Chile grown from de province of Valparaiso to Aisen. Hygrophite, found normally by lake shores, river bank and other water courses; in Cordillera of de Andes clonizes to an altitude of 1000 m.
Keywords
Luma apiculata; myrtaceae; arrayán, arrayan; Eugenia apiculata; Palo colorado; temu
References
DONOSO, C. 2005. Árboles nativos de Chile. Guía de reconocimiento. Edición 4. Marisa Cuneo Ediciones, Valdivia, Chile. 136p.
HOFFMANN, A. 1982. Flora silvestre de Chile zona araucana. Edición 4. Ediciones Fundación Claudio Gay, Santiago, Chile. 258p.
LANDRUM, L. R. 1988. The myrtle family (Myrtaceae) in Chile. Proc. Cal. Acad. Sci. 45: 277-317.
|Privacy Statement | Terms of Use | Standard Licence |Contact | Blog (Español) |E-mail Admin|